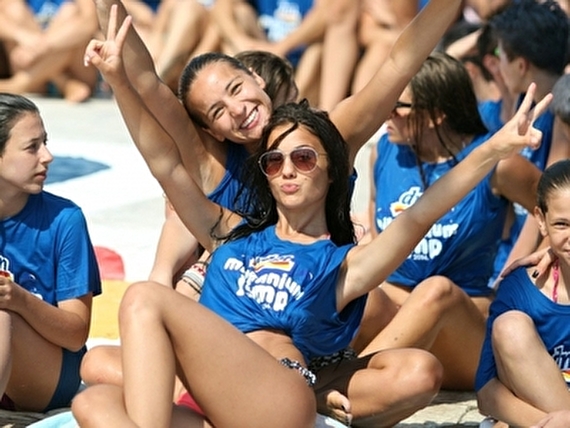 25. JULI 2015
7th DM MILLENNIUM JUMP
Seventh DM Millennium Jump is a jump of more than 3,000 individuals from the central Zadar waterfront in the sea, performed in several different types of jumps.

Between the jumps, that will occure fom 14:00 to 19:00 hours, this year´s organisation and production will make a significant step forward in terms of volume, quality, attractiveness and promotion of the project.

Much wider part of the aquatorium will be used this year, too. On the already regular meeting point for this well-known annual manifestation, the central Zadar waterfront and promenade, the bodies of all the participants will be printing together a large inscription that will be taken on photo from the air.