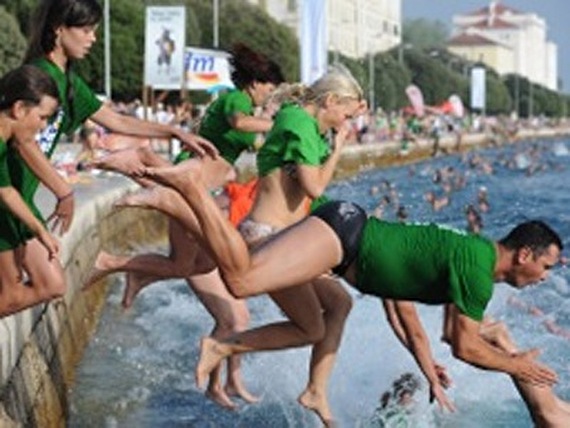 26. LUGLIO 2014
DM MILLENNIUM JUMP 2014
BE ONE OF 3.500 PEOPLE WHO WILL JUMP INTO THE SEA!!!
When in Zadar do as the Zadrani do! And the majority of locals will all be here for this growing event which is being held for the sixth year in a row.
It's the Millennium Jump where over 1.500 people form a joint line and on the word 'go' jump into the water forming a domino effect. It looks spectacular from the air! The line ranges from the Sea Organ through to the Faculty of Humanities and Social Science.