Lavandula
The facility suites & rooms Lavandula has 8 accommodation units, divided into three superior studio apartments of which two with gallery (2 + 2), three double bedrooms (2 +2) and two double rooms (2). It is designed for all types of visitors, both for singles and couples, friends and families with children; vacation, tourist or business visits to the city.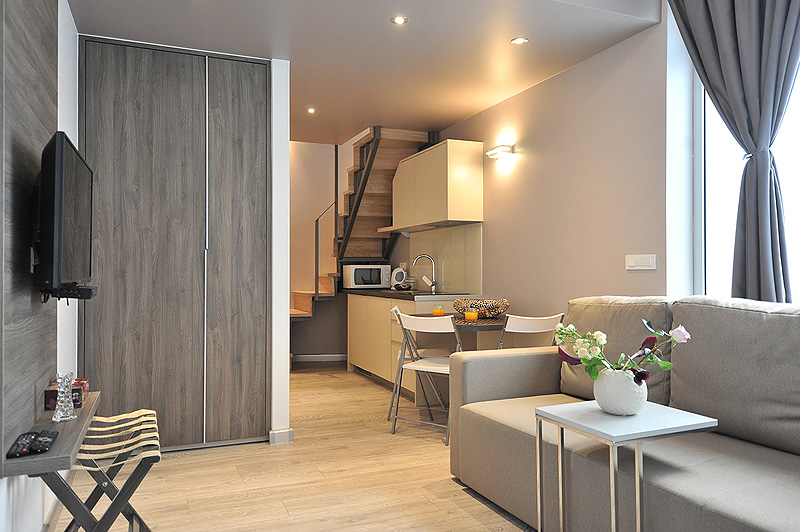 Given that we are personally fans of travel and have a lot of experience, we know how difficult it is sometimes to find a comfortable and high quality accommodation. That is the reason why we decided to build and arrange better apartments, investing a lot of care and effort.
We are located in the centre of Zadar. You will only need 10 minutes of walking to reach the centre of the old city and all historical and modern attractions, and only 3 minutes of walking to the city's most popular beach Kolovare.

House Rules
• Residence in the suites begins at 2:00 pm on the first day and ends at 11:00 am on the last day of your stay. The last day of the stay (i.e. day to leave the apartment) is not counted in the total number of days in the unit.
• During their stay, guests can use all the devices inside the apartment. Guests are instructed on the use of all items, inventory and equipment and commit to handle them carefully and appropriately. In the event of damage or loss of certain items or equipment from the apartment, the guest must notify the owner of the apartment at the time of the incident and compensate the value of missing or damaged items.
• Thorough tidying and cleaning of the apartments is carried out after the departure of each guest.
• The owner reserves the right, in exceptional circumstances and in the absence of guests, to enter the apartment if noted that it was necessary to prevent harm or danger of foreseeable or unforeseeable scale (in the case of water leakage, fire). In the event of such emergency entrance into the apartment at the time of the absence of guests, the owner of the apartment will inform guests about the time and reason for entering into the apartment.
• Longer or overnight stays by individuals who are not registered as guests of Lavandula are not permitted.