Forty years ago, Alfred Hitchcock declared Zadar's sunset to be "the most beautiful in the world". A great number of tourists agree with his thoughts enjoying the view of the sea embrace, the setting sun and sky with the sounds of the world famous Sea Organ and the magic light of the new urban installation Sun Salutation.
The old town of Zadar is situated on a peninsula and its major symbol is the street Kalelagra, location of the most famous bars, shops, restaurants and the Church of St. Donatus, built in the 9th century on the ruins of the Roman Forum, where now due to the excellent acoustics various music programs are being held. There are also the Church of St. Anastasia, Church of St. Chrysogonus, the Square of Peter Zoranić and delightful and joyful narrow streets in the centre known as Varoš.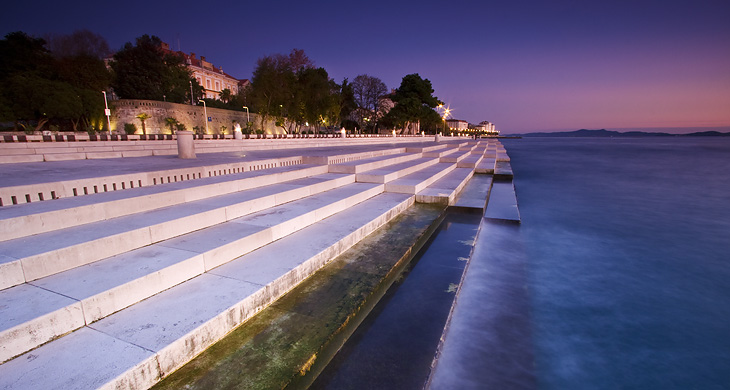 Zadar is one of the most popular Croatian tourist destinations which the London "Times" proclaimed to be the "entertainment centre on the Adriatic" and the Guardian named it "the new Croatian capital of cool." It will captivate you with its special atmosphere and rich life - whether by day or by night. During summer, Zadar is host of the Music Evenings in St. Donatus, the festival Zadar Summer of Theatre, the Festival of Contemporary Music, KalelargArt - Street Art Festival and the urban festival Zadar Dreams. You will certainly have fun at the Night of the Full Moon, Millennium Jump or at one of the concerts of world music attractions.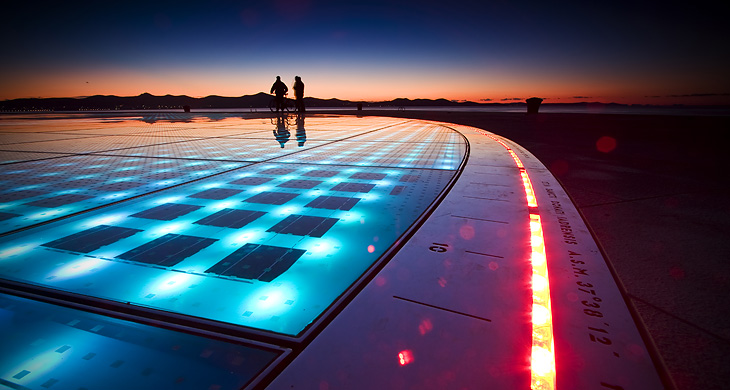 You are situated close to the ferry dock which is located on the peninsula and taking a ferry will give you the opportunity to visit one of the many islands in the archipelago. Good air transport of a small modern international airport (9 km from the city centre), connects Zadar with bigger Croatian cities and some major European cities (London, Dublin, Berlin, Stockholm, Brussels, Vienna, Munich, Oslo, Zurich, Stuttgart, Cologne, Dusseldorf).
The archipelago of 24 bigger and about 300 small islands, three nature parks - Telašćica, North Velebit and Vrana and five national parks - Paklenica, Plitvice, Kornati, Krka and Velebit, rank Zadar and its surroundings among the top travel destinations in Croatia.